Huri Translations French AZERTY Polynesian Keyboard for Mac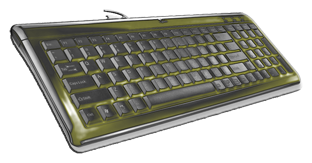 How to install your Polynesian Keyboard?
Download the .rar file
Extract the files
Drag and drop file Polynesian.keylayout and file Polynesian.icns in folder Keyboard Layouts
Access path: Computer > Hard drive > Library > Keyboard Layouts
If folder Keyboard Layouts doesn't exist, create it.
Then restart computer.
System Preferences > Language and Text > Input Sources
Tick Polynesian
Select your Polynesian Keyboard in the menu at the top to the right
How to place a macron on a vowel?
For lower case letters: Option key + Vowel
For upper case letters: Option key + Shift + Vowel
What systems are supported with the Polynesian Keyboard?
– OS X 10.4, 10.5, 10.6, 10.7, 10.8, 10.9